Disclosure: this post may contain affiliate links, which means I may make a commission if you decide to make a purchase through one of my links, at no cost to you.
Just before the housewarming party began, we finished the powder room.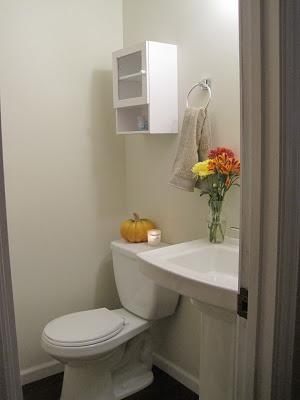 I picked up this small cabinet from Target on clearance. While I had originally intended to have a more decorative shelving unit above the toilet, this cabinet was the perfect size for the scale of the room – and I can't resist a sale.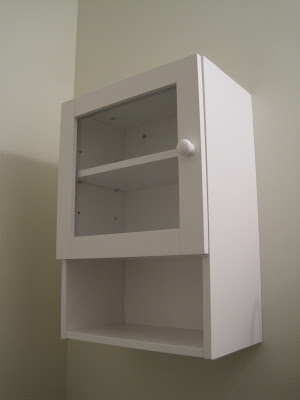 With the addition of a few pieces of hardware and linens, the bathroom was totally ready for guests…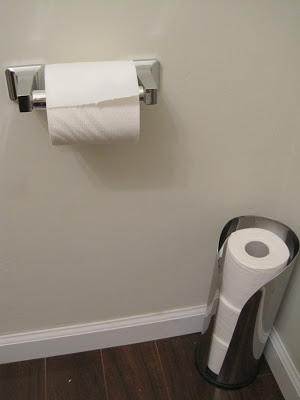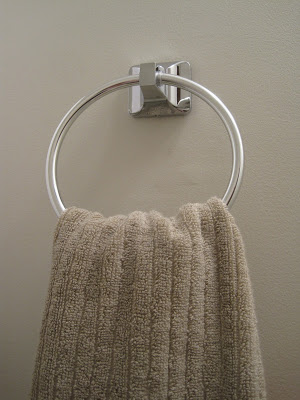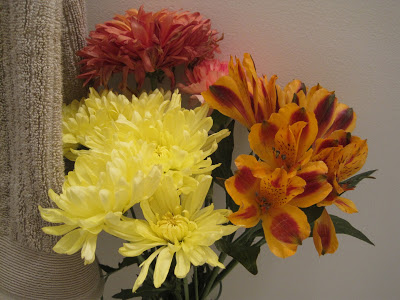 Or so I thought. Obviously, thanks to the party we had an increased amount of traffic in this tiny room – which meant there was an increased amount of flushing. I suppose this was a blessing in disguise because it caused us to notice a tiny trickle on the floor.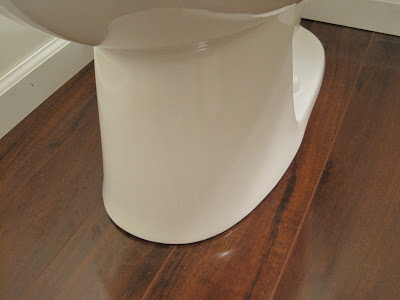 I'm not sure what the cause is yet, but this discovery caused an instant hault to the powder room's use until we figure it out. Prolonged moisture like this could lead to a completely ruined floor, so it was best we let our guests use the other two working bathrooms instead.
Hopefully, we'll find the cause quickly and be able to fix it without much trouble. We suspect that it could be a faulty wax ring – only $5 to replace, so let's hope that's it!